Provence Wedding
2016
Laura i David
Catalunya, Spain
Custom Calligraphy
Wedding seating plan
Event customization
Wedding photographies: Pablo Laguia
Calligraphy and design of placement cards, minutes and seating to Laura and David's wedding. With a Provençal style, the decoration of the ceremony combined green, ocher and cream tones; just like the designed stationery. To obtain these organic tones, coffee and walnut stain dissolved in water and gouache were used. An expressive and informal Calligraphy was employed, with several free strokes that often challenge the slope and the orthodox forms of the formal Italic letter.

The writing tool handled was built specifically for the occasion with can.

The individual cards were customized with Calligraphy writing, one by one, the name of the guests to locate them at each table. Moreover, the general guest seating and the minutes were worked with the same calligraphic technique and style. In these cases, both pieces were complemented by a light and neutral sans-serif typeface.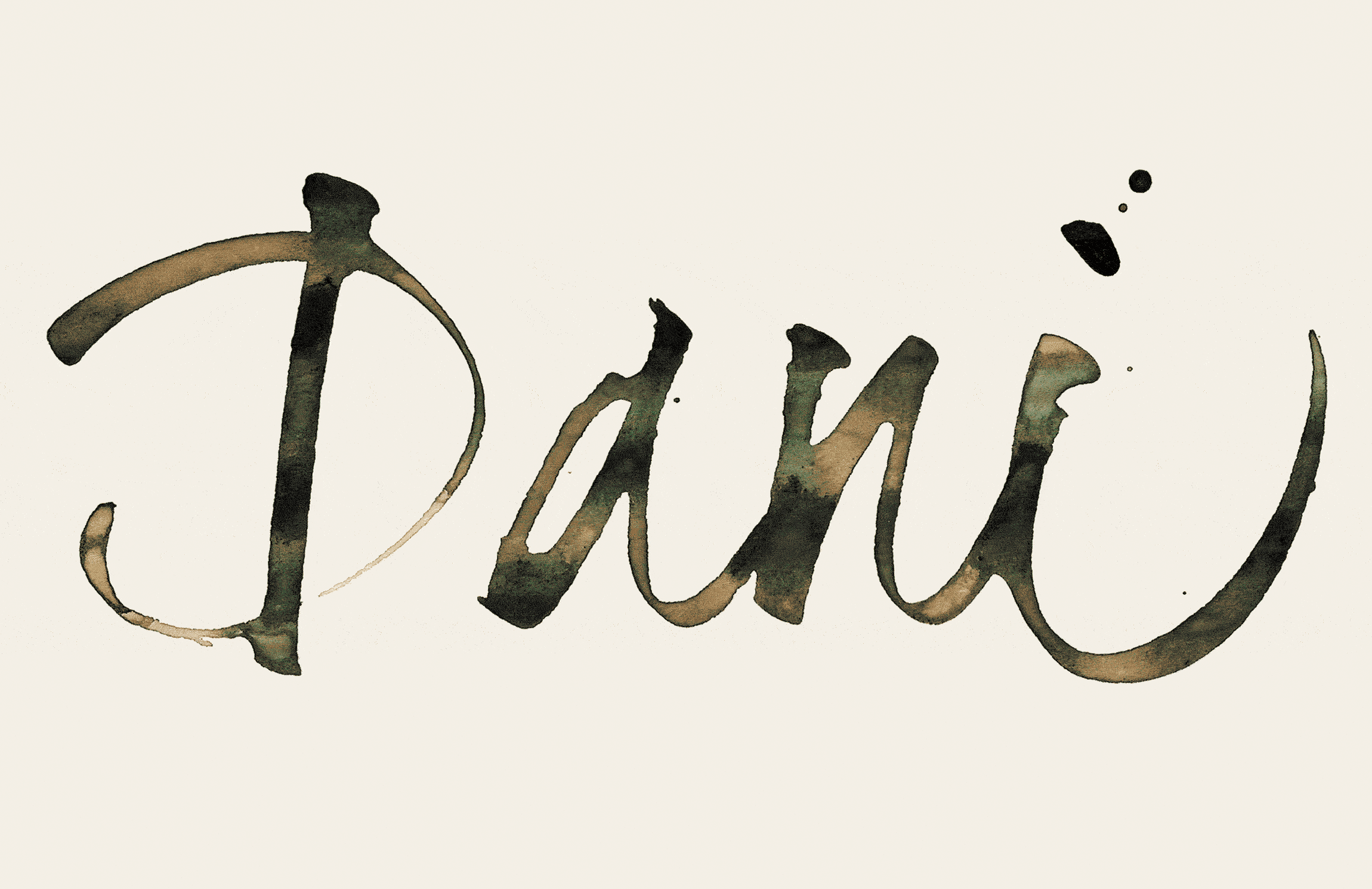 ---