Mallorcan Wedding
2018
Mille Papillons Wedding planner
Balearic Islands, Spain
Custom Calligraphy
Wedding seating plan
Event customization
Wedding photographies:

Tali Photography
Custom Calligraphy and Design of handmade wedding stationery for Tiffany and Steven, a New York couple who found in Mallorca the most genuine Mediterranean atmosphere to get married. My work tried to reflect the marine freshness with a very loosen, spontaneous and expressive Calligraphy style. In this case, we didn't care about the regular slope and forms of the orthodox formal Italic letter; we were precisely looking for the opposite: maximum expressivity and freedom of the strokes.
Once envelopes, place cards, wedding menu and church leaflets were designed, we worked on the table signs using the same language in a more abstract way. As they needn't to be as legible as the previous pieces, on these handmade signs, Calligraphy was mainly used as a texture, almost reaching letters' abstraction. Here, the message was not relevant, but so it was the color of each of the original modern scribbles to distinct the tables. Artists such as
Cy Twombly
were very inspirational in this stage of the project.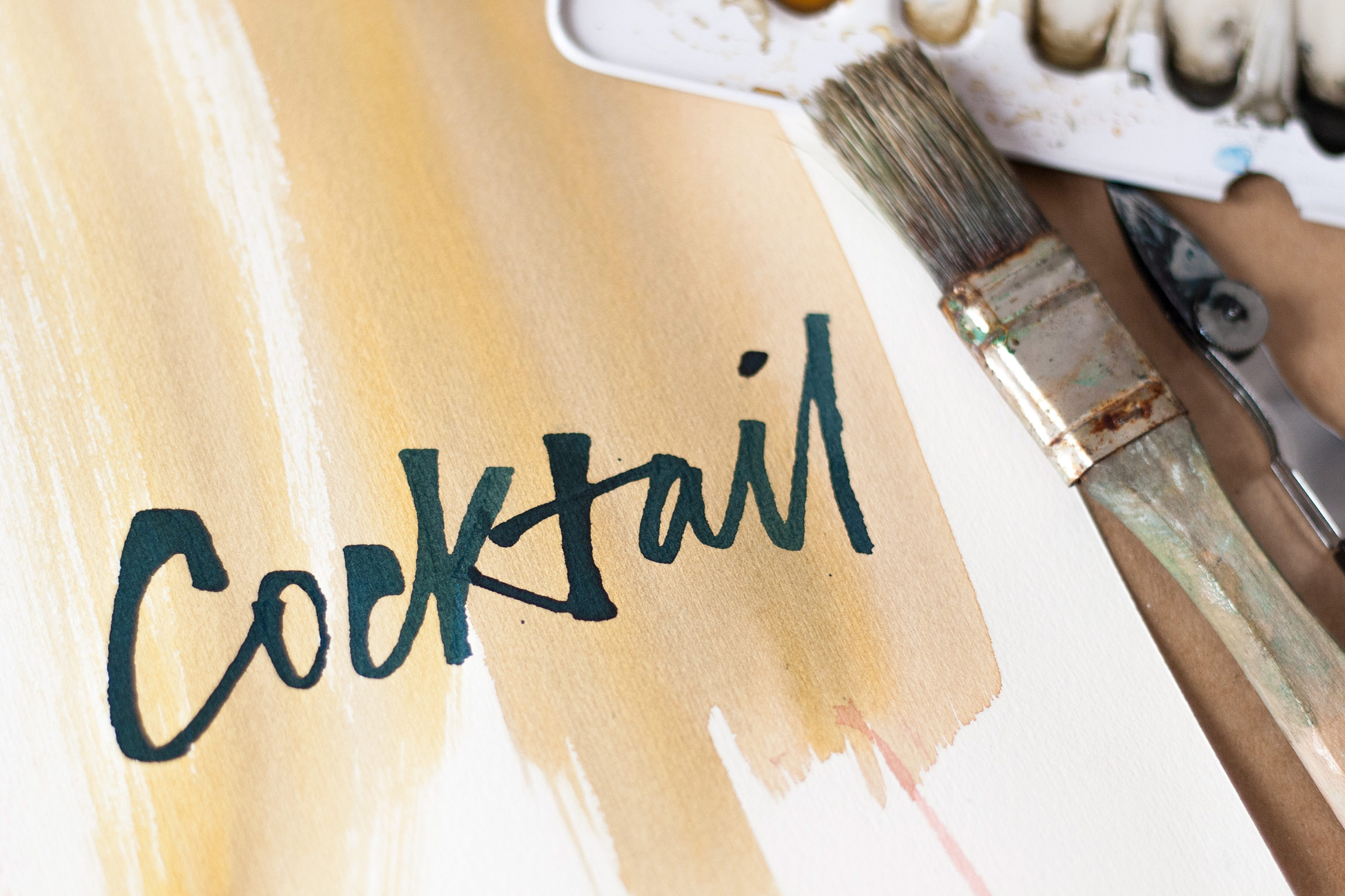 ---